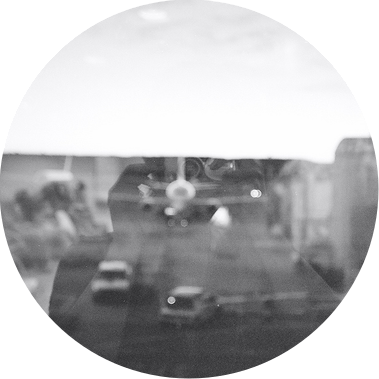 Marina Nacamuli is a photographer and filmmaker who specialises in 35mm and video. Her work spans from fine art, fashion and lifestyle. After 7 years living in Brooklyn, NY, she is back to São Paulo, and since then explores her city. Marina photographs her intimates, and is normally attracted to subjects that involve women, street and sub-cultures. In 2017, she released her first photobook, "Roose", that can be found at the archive of Instituto Moreira Salles.
Marina is a member of Girl Gaze and Coletivo de Mulheres e Pessoas Transgênero do Departamento de Fotografia do Cinema Brasileiro (DAFB).
Special thanks: to all my beautiful subjects.
Clients:
Hypebeast, ASICS, Becks, Gooseisland, Converse, Cartel 011, Nu Bank, Facebook, Authentic Feet, Diet Starts Monday, Rider, Rainha, Vans, ÖUS, ÃO, Pinga Store, Mad No Mad, D.O.D. Alfaiataria, Cajá, ShiShu, Love Delivery, Erente
Publications:
JOIA Magazine, Trippin World, FORT Magazine, Blog: Cem Freio, The Game Collective 2, GQ Brasil, The Game Collective, Sneakers BR, Revista News, WSneakersBR, Vogue (Polska), Trip Mag, Surreal, WowMag 2, VVisions Volume + 1: The Red Edition, Havaiana Papers, Vista S/A, Revista ZUM, OLD Magazine, Last Daze, Shooting Film II, Shooting Film, WOWmag, Mistura Urbana, Thump | VICE, The 405, NoBrasil, Revista Sanatório Geral
Exhibitions:
December 2021 | "Centralizadxs" @ Gruta CC
March 2020 | "Street Photography x Beck's Beer" @ Major bars downtown, São Paulo, SP
November 2020 | SP-ARTE, Online Viewing Room
November 2019 | "Naked City" @ Kaia Bar, São Paulo, SP
January 2019 | "Unknown People" @ Cartel 011, São Paulo, SP
November 2017 | "DISnormal" @ 8ª Mostra Internacional, São Paulo, SP
October 2017 | "Em Construção" @ Valongo Festival Internacional da Imagem, Santos, SP
October 2017 | "Why Generation" Slide Show @ Valongo Festival Internacional da Imagem, Santos, SP
June 2016 | "Visite Decorado" @ Ocupação em Higienópolis, São Paulo, SP
March 2016 | "Ocupação In(LAR)" @ Instituto de Laringologia, São Paulo, SP
December 2015 | "Mostra Sinlogo 2015" @ Casa SINLOGO, São Paulo, SP
May 2015 | "Cotidiano Impar" @ New Creators & Verve Galleries, São Paulo, SP
October 2014 | Open Studios @ Red Studios, São Paulo, SP
March 2014 | Lançamento "Haiiz" @ Garage 8 Gallery, São Paulo, SP
January 2013 | "Simultânea" @ Casa da Xiclet, São Paulo, SP
April 2012 | "Sem Marchand II" @ Private Artist's Studio, São Paulo, SP
July 2011 | Untitled @ Baboo Photo Gallery, New York, NY
May 2011 | "Wish You Were Here 10 " @ A.I.R. Gallery, Brooklyn, NY
Archive:
Book: "Roose", 2017 ©
Biblioteca Instituto Moreira Salles | São Paulo, SP
Biblioteca Plana | São Paulo, SP
Blank Paper | Madrid, SP
Havaianas Paper | São Paulo, SP